Devora offers a boutique VIP service to get accelerated results so you can:

get out of overwhelm and stress... so you can feel more calm and relaxed





stop feeling like you're juggling or playing catch-up all the time... to have more freedom and enjoy your life more





stop neglecting yourself... and feel happier and healthier





no longer feel like you have to say "yes" to everyone and allow other people to take up your time... and finally put yourself at the top of the list





recharge your batteries so you can stop being drained and run down... and start feeling more energetic





get out of overdrive and off the rollercoaster of "to do"... in order to stay in the flow and have more fun




avoid burning out and getting ill...and improve your quality of life



When you change one area of your life, it affects other aspects as well --
improving your health, finances and relationships,
making life better for you and your loved ones.
To get started, schedule your free Ease and Flow Clarity Call here

"Devora's coaching transcends the typical... and for that I am eternally grateful.
If you are a mother who puts herself last, do yourself a favor and talk to Devora Gila Berkowitz." Carol Williams, Productivity Coach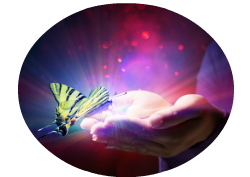 "I didn't get enough sleep last night, but I rushed to get myself ready to meet with you.
These sessions are sacred. You are saving my life!" Satisfied Client

"Before Devora's coaching, I was working very hard, but that's just it, everything was so hard. Devora's compassionate and focused questions made me realize how much pain I was forcing myself through. She helped me come to grips with my need to change. I realized it wasn't about quitting, it was about making adjustments to realign, to feel more flow and enjoyment. Now I have naturally found my path - and it feels so right, and so much easier. Thank you!" Karen Carlson, Videographer/Coach
---
I take exquisite care of committed clients through my "Exquisite Client Care" System:


Highly focused and supportive 40-minute Coaching/Healing sessions typically within the first three full weeks of the month to allow for processing and implementation.


Call Strategy tool that helps you prepare for our call, to get us completely focused, so that you can derive the most value from your session.


Post-Session Recap tool for immediate accountability and insight,

to let you fully integrate your coaching experience and important take-aways from the session, so you can create new habits more quickly




Access to Coach in an online client log between sessions for 'just in time' coaching, where you can communicate your challenges, questions, breakthroughs and successes so you can keep the momentum going


Private Client Portal to keep all of your notes, forms and correspondence organized for your convenience so you can retrieve what you need to get better results faster


Additional Resources – Exercises, tools, templates, etc, for added benefit on your personal growth journey.



---





YOUR JOURNEY OF TRANSFORMATION -

4 Steps to Ease and Flow




Achieve quick breakthroughs with a simple process while holding space with energy healing from your divine Source.


STEP #1 – Awareness
Recognize the specific beliefs, emotions and behaviors that are causing stress and overwhelm
STEP #2 – Release
Be present, acknowledge and accept yourself on deep levels, so you can let go of emotional blocks that are keeping you stuck in unhelpful patterns
STEP #3 – Creation
Let your intuitive guidance reveal a new insight, perspective or mindset from your inner wisdom
STEP #4 – Action
Speak your truth and take small, consistent steps with accountability while observing yourself without judgment …and celebrating along the way!
If you're ready to explore how to work together, read on:



Working with Devora could be for you if you:
are willing to do what it takes to make the changes you want

take responsibility for your life and the choices you make

are excited about transforming your life, work or business


This is NOT for you if you:
would rather make excuses than do what it takes to make changes

are not willing to be resourceful

are not ready to show up and do the work





To get started, schedule your free Ease and Flow Clarity Call here